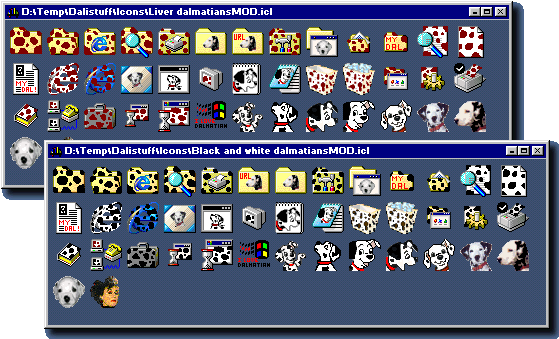 Why should your PC not look like the PC of a dalmatian lover?

Also these collection of icons is (at least most of it

) the work of
"Alessandro and Katiusha", but you may download it direct from their homepage.

There you'll find also information how to install system icons in Windows.
Last but not least it's a dalmatian page full of many things that might
interest you.